Hello websurfer! Feel free to make yourself at home on my inflatable sofas but I kindly ask you to PLEASE remove your wallet chains before sitting on them!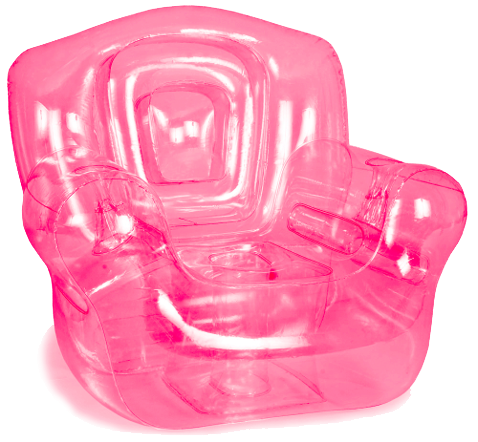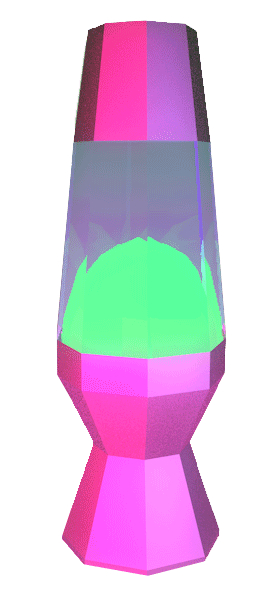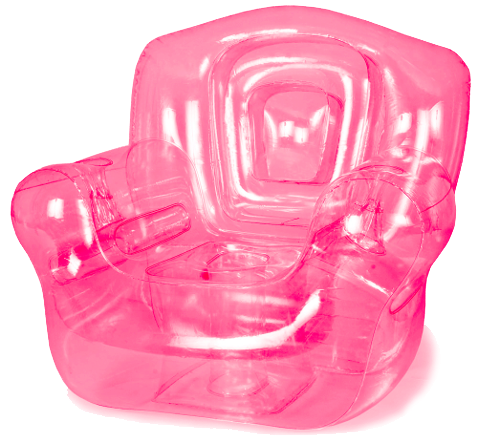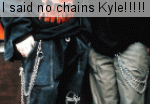 I invite you to sit back, relax, and enjoy my space as the ambience from my lava lamp melts your worries away...

Clicking this will take you to a nice place! Nice place ;).
Here's how you can make a bold and italic statement. ↴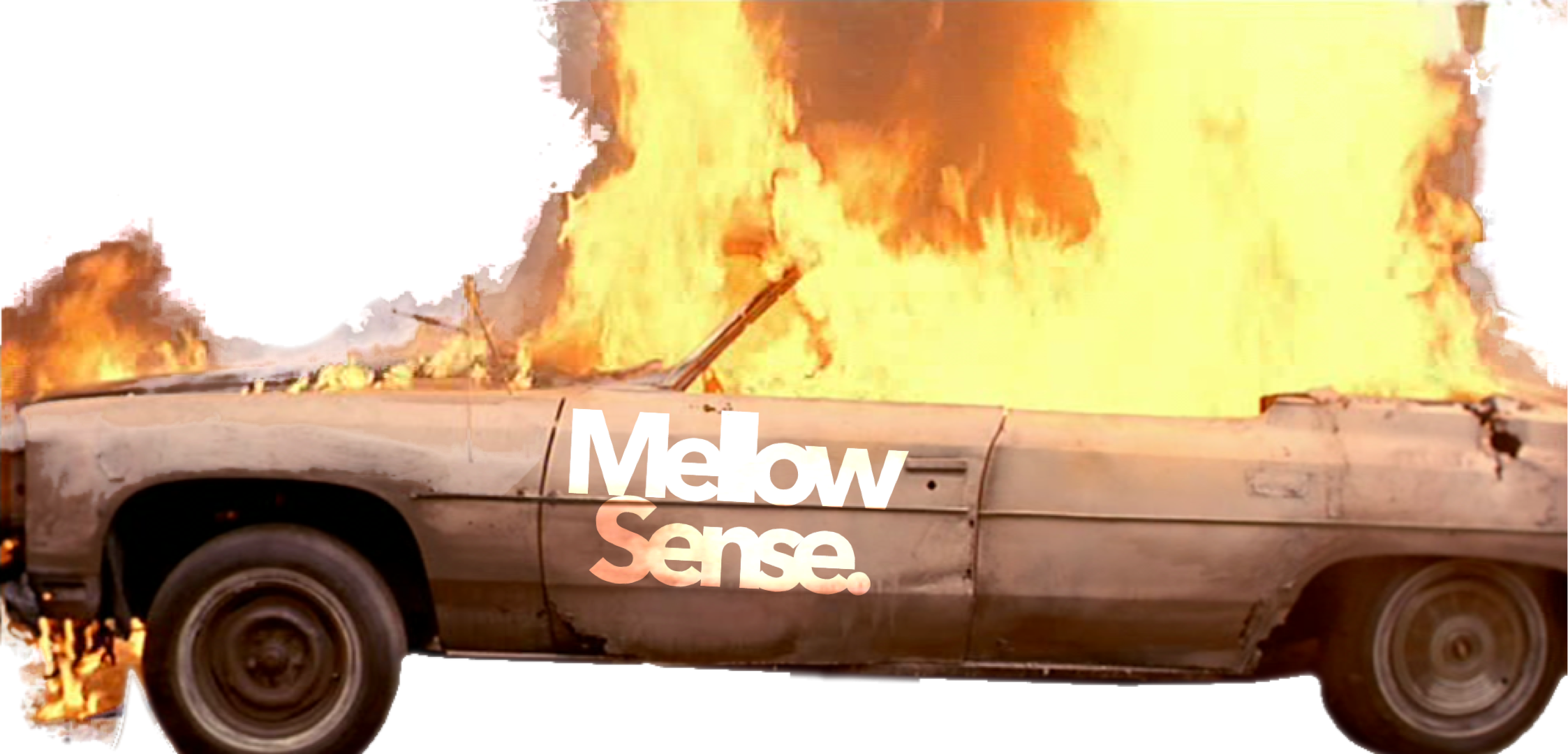 haha wow,look at me go, i actually think for once i figured out html... i wonder if anybody cares...

doubt it...
But, Read carefully.. Although it may make you dizzy
𝓡𝓔𝓜𝓔𝓜𝓑𝓔𝓡: 𝓝𝓔𝓥𝓔𝓡 𝓖𝓘𝓥𝓔 𝓞𝓤𝓣 𝓨𝓞𝓤𝓡 𝓟𝓔𝓡𝓢𝓞𝓝𝓐𝓛 𝓘𝓝𝓕𝓞𝓡𝓜𝓐𝓣𝓘𝓞𝓝 𝓢𝓤𝓒𝓗 𝓐𝓢 𝓨𝓞𝓤𝓡 𝓝𝓐𝓜𝓔, 𝓗𝓞𝓜𝓔 𝓐𝓓𝓓𝓡𝓔𝓢𝓢, 𝓢𝓒𝓗𝓞𝓞𝓛 𝓝𝓐𝓜𝓔, 𝓞𝓡 𝓣𝓔𝓛𝓔𝓟𝓗𝓞𝓝𝓔 𝓝𝓤𝓜𝓑𝓔𝓡 𝓘𝓝 𝓐 𝓒𝓗𝓐𝓣 𝓡𝓞𝓞𝓜 𝓞𝓡 𝓞𝓝 𝓑𝓤𝓛𝓛𝓔𝓣𝓘𝓝 𝓑𝓞𝓐𝓡𝓓𝓢. 𝓐𝓛𝓢𝓞, 𝓝𝓔𝓥𝓔𝓡 𝓝𝓔𝓥𝓔𝓡 𝓢𝓔𝓝𝓓 𝓐 𝓟𝓘𝓒𝓣𝓤𝓡𝓔 𝓞𝓕 𝓨𝓞𝓤𝓡𝓢𝓔𝓛𝓕 𝓣𝓞 𝓢𝓞𝓜𝓔𝓞𝓝𝓔 𝓨𝓞𝓤 𝓒𝓗𝓐𝓣 𝓦𝓘𝓣𝓗 𝓞𝓝 𝓣𝓗𝓔 𝓒𝓞𝓜𝓟𝓤𝓣𝓔𝓡 𝓦𝓗𝓞 𝓗𝓐𝓢 𝓜𝓐𝓓𝓔 𝓨𝓞𝓤 𝓕𝓔𝓔𝓛 𝓤𝓝𝓒𝓞𝓜𝓕𝓞𝓡𝓣𝓐𝓑𝓛𝓔 𝓞𝓡 𝓢𝓒𝓐𝓡𝓔𝓓

𝒫𝓁𝑒𝒶𝓈𝑒 𝓉𝒶𝓀𝑒 𝒶 𝒸𝒶𝓁𝓂 𝓌𝒶𝓁𝓀 𝒶𝓃𝒹 𝓇𝑒𝓂𝑒𝓂𝒷𝑒𝓇 𝓉𝒽𝑒 𝓅𝑒𝑜𝓅𝓁𝑒 𝒽𝑒𝓇𝑒 𝒶𝓇𝑒 𝓇𝑒𝒶𝓁

Stay still for 10 seconds and all the doors will open. stay still for 169 seconds and all of the walls will turn into exits.
oh no, its the lonely ghost, we want to stay away from him.. WARNING IF YOU DONT stay away
𝚝𝚑𝚎 𝚁𝙴𝙰𝙳𝙼𝙴.𝚃𝚇𝚃 𝚠𝚒𝚕𝚕 𝚍𝚎𝚕𝚎𝚝𝚎 𝚢𝚘𝚞𝚛 𝚂𝚈𝚂𝚃𝙴𝙼𝟹𝟸 𝚏𝚘𝚕𝚍𝚎𝚛. 𝚃𝚑𝚒𝚜 𝚒𝚜 𝚋𝚊𝚍. 𝚂𝚘 please move forward.
•go ahead and insert your tokens that you were given at the begining of your ride•
~insert here~

𝘛𝘳𝘢𝘯𝘴𝘢𝘤𝘵𝘪𝘰𝘯 𝕊𝕦𝕔𝕔𝕖𝕤𝕤𝕗𝕦𝕝
! busfare paid *

Please (っ◔◡◔)っ ♥ Hold ♥ onto your ticket for proof of purchase.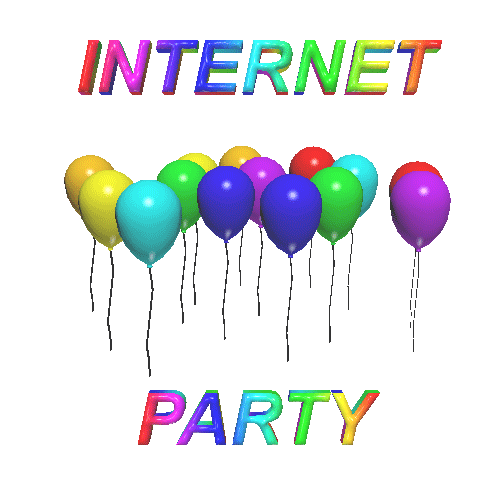 ₦ɆVɆⱤ, ₦ɆVɆⱤ ₣ØⱤ₲Ɇ₮ ɎØɄⱤ ₱₳₮Ⱨ₩₳Ɏ ₮Ø ₮ⱧɆ ₴₮₳Ɽ₴.
𝕋𝕙𝕖𝕚𝕣 𝕒𝕣𝕖 𝟛 𝕡𝕠𝕤𝕤𝕚𝕓𝕚𝕝𝕚𝕥𝕚𝕖𝕤 𝕠𝕗 𝕥𝕙𝕚𝕤 𝕤𝕚𝕥𝕖 / 𝕊𝕠𝕞𝕖𝕠𝕟𝕖 𝕗𝕦𝕔𝕜𝕖𝕕 𝕦𝕡 𝕒 𝕔𝕠𝕕𝕖 // 𝕊𝕠𝕞𝕖𝕠𝕟𝕖 𝕜𝕟𝕖𝕨 𝕖𝕩𝕒𝕔𝕥𝕝𝕪 𝕨𝕙𝕒𝕥 𝕥𝕙𝕖𝕪 𝕨𝕖𝕣𝕖 𝕕𝕠𝕚𝕟𝕘 𝕒𝕟𝕕 𝕙𝕒𝕕 𝕒 𝕝𝕠𝕥 𝕠𝕗 𝕗𝕣𝕖𝕖 𝕥𝕚𝕞𝕖 /// 𝕊𝕖𝕔𝕣𝕖𝕥 𝕥𝕣𝕒𝕕𝕚𝕟𝕘 𝕤𝕚𝕥𝕖 𝕗𝕠𝕣 𝕤𝕖𝕔𝕣𝕖𝕥 𝕕𝕒𝕥𝕒.
WARNING: This website is not to be viewed in the dark. View this website at your own RiSK!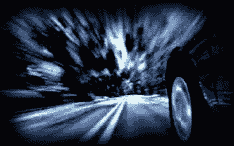 ᵖˡᵉᵃˢᵉ ᵗᵃᵏᵉ ᵃ ᶜᵃˡᵐ ʷᵃˡᵏ ᵃⁿᵈ ᴿᵉᵐᵉᵐᵇᵉʳ ᵗʰᵉ ᵖᵉᵒᵖˡᵉ ʰᵉʳᵉ ᵃʳᵉ ʳᵉᵃˡ
i managed to change the favicon, but it turned out to be a bit blurry, well... fully blurry. i thought i did everything right but i guess not. i tried to change it to somthing else but now it wont update... i feel like something small is preventing me from doing so. UPDATE: it was an easy fix...

I am now in the basement level of building 3—in the supercomputer room—and I can't seem to get to find my way Out.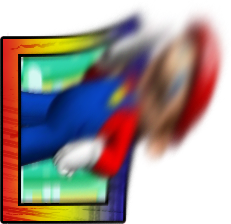 ᶠᵒˡˡᵒʷ @ᴹᵉˡˡᵒʷˢᵉⁿˢᵉ ᶠᵒˡˡᵒʷ @ᴹᵉˡˡᵒʷˢᵉⁿˢᵉ ᶠᵒˡˡᵒʷ @ᴹᵉˡˡᵒʷˢᵉⁿˢᵉ ᶠᵒˡˡᵒʷ @ᴹᵉˡˡᵒʷˢᵉⁿˢᵉ ᶠᵒˡˡᵒʷ @ᴹᵉˡˡᵒʷˢᵉⁿˢᵉ ᶠᵒˡˡᵒʷ @ᴹᵉˡˡᵒʷˢᵉⁿˢᵉ ᶠᵒˡˡᵒʷ @ᴹᵉˡˡᵒʷˢᵉⁿˢᵉ ᶠᵒˡˡᵒʷ @ᴹᵉˡˡᵒʷˢᵉⁿˢᵉ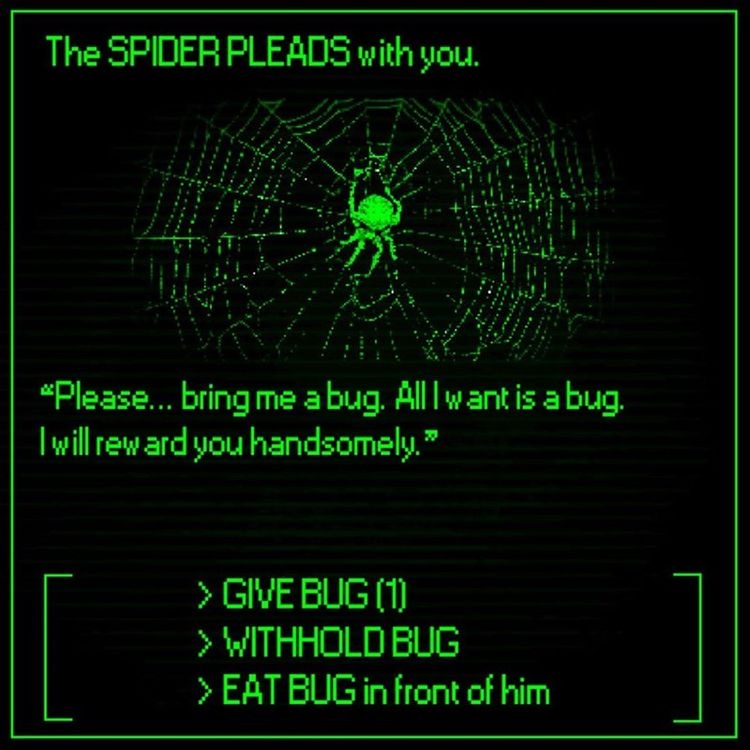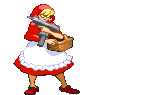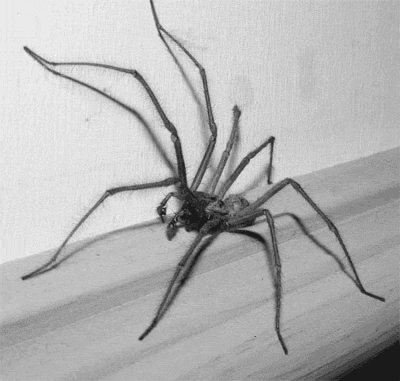 *CONGRATULATIONS* YOU've advanced to a new level!

ₕₑᵣₑ, ₜₐₖₑ ₜₕᵢₛ gᵤₙ, yₒᵤ'ₗₗ ₙₑₑd ᵢₜ fₒᵣ yₒᵤᵣ ₚᵣₒₜₑcₜᵢₒₙ ₐₛ yₒᵤ gₒ fᵤᵣₜₕₑᵣ... ₜᵣᵤₛₜ ₘₑ. Yₒᵤ'ᵥₑ ₐᵥₒᵢdₑd ₁ gₕₒₛₜ, ₐₙd ₂ ₛₚᵢdₑᵣₛ ₛₒ fₐᵣ...

ATTN: USE YOUR BULLETS WISELY. YOU MAY WANT TO USE THE LAST ONE ON YOURSELF.
ͶOIꙄIVƎ⅃ƎT HƆTAW YUᙠ YƎᙠO ƎƆUᗡOЯPƎЯ MЯOFͶOƆ ⋊ЯOW PƎƎ⅃ꙄA YATꙄ ƎMUꙄͶOƆ ͶOIꙄIVƎ⅃ƎT HƆTAW YUᙠ YƎᙠO ƎƆUᗡOЯPƎЯ MЯOFͶOƆ ⋊ЯOW PƎƎ⅃ꙄA YATꙄ ƎMUꙄͶOƆ ͶOIꙄIVƎ⅃ƎT HƆTAW YUᙠ YƎᙠO ƎƆUᗡOЯPƎЯ MЯOFͶOƆ ⋊ЯOW PEƎ⅃ꙄA YATꙄ ƎMUꙄͶOƆ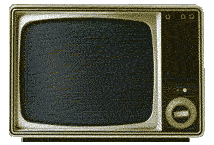 ₦ɆVɆⱤ, ₦ɆVɆⱤ ₣ØⱤ₲Ɇ₮ ɎØɄⱤ ₱₳₮Ⱨ₩₳Ɏ ₮Ø ₮ⱧɆ ₴₮₳Ɽ₴.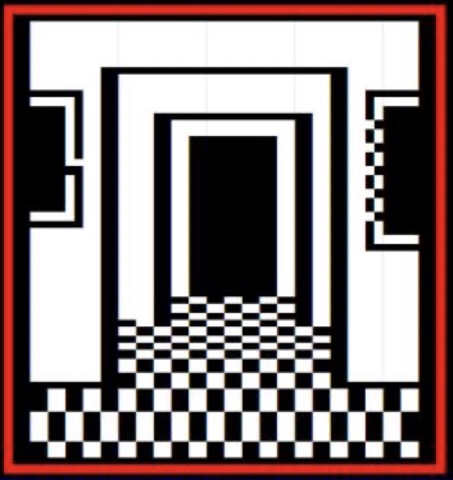 I know you're not going to believe this, but I just saw something move in that picture!
Is Mellow seeing things?
Find out next week!


A fixed element is not confined to the parent it is in.


𝕋𝕙𝕖𝕚𝕣 𝕒𝕣𝕖 𝟛 𝕡𝕠𝕤𝕤𝕚𝕓𝕚𝕝𝕚𝕥𝕚𝕖𝕤 𝕠𝕗 𝕥𝕙𝕚𝕤 𝕤𝕚𝕥𝕖 / 𝕊𝕠𝕞𝕖𝕠𝕟𝕖 𝕗𝕦𝕔𝕜𝕖𝕕 𝕦𝕡 𝕒 𝕔𝕠𝕕𝕖 // 𝕊𝕠𝕞𝕖𝕠𝕟𝕖 𝕜𝕟𝕖𝕨 𝕖𝕩𝕒𝕔𝕥𝕝𝕪 𝕨𝕙𝕒𝕥 𝕥𝕙𝕖𝕪 𝕨𝕖𝕣𝕖 𝕕𝕠𝕚𝕟𝕘 𝕒𝕟𝕕 𝕙𝕒𝕕 𝕒 𝕝𝕠𝕥 𝕠𝕗 𝕗𝕣𝕖𝕖 𝕥𝕚𝕞𝕖 /// 𝕊𝕖𝕔𝕣𝕖𝕥 𝕥𝕣𝕒𝕕𝕚𝕟𝕘 𝕤𝕚𝕥𝕖 𝕗𝕠𝕣 𝕤𝕖𝕔𝕣𝕖𝕥 𝕕𝕒𝕥𝕒

𝚝𝚑𝚎 𝚁𝙴𝙰𝙳𝙼𝙴.𝚃𝚇𝚃 𝚠𝚒𝚕𝚕 now 𝚍𝚎𝚕𝚎𝚝𝚎 𝚢𝚘𝚞𝚛 𝚂𝚈𝚂𝚃𝙴𝙼𝟹𝟸 𝚏𝚘𝚕𝚍𝚎𝚛. 𝚃𝚑𝚒𝚜 𝚒𝚜 𝚋𝚊𝚍.